14th WEEK ON RDC HITPARADE!
(26.04.2014)
It's really hard to believe, but after 14 weeks we are still on radio RDC hitparade! Our "Deszcz"/"The Rain" has hardly stayed on Friday' chart, look at it: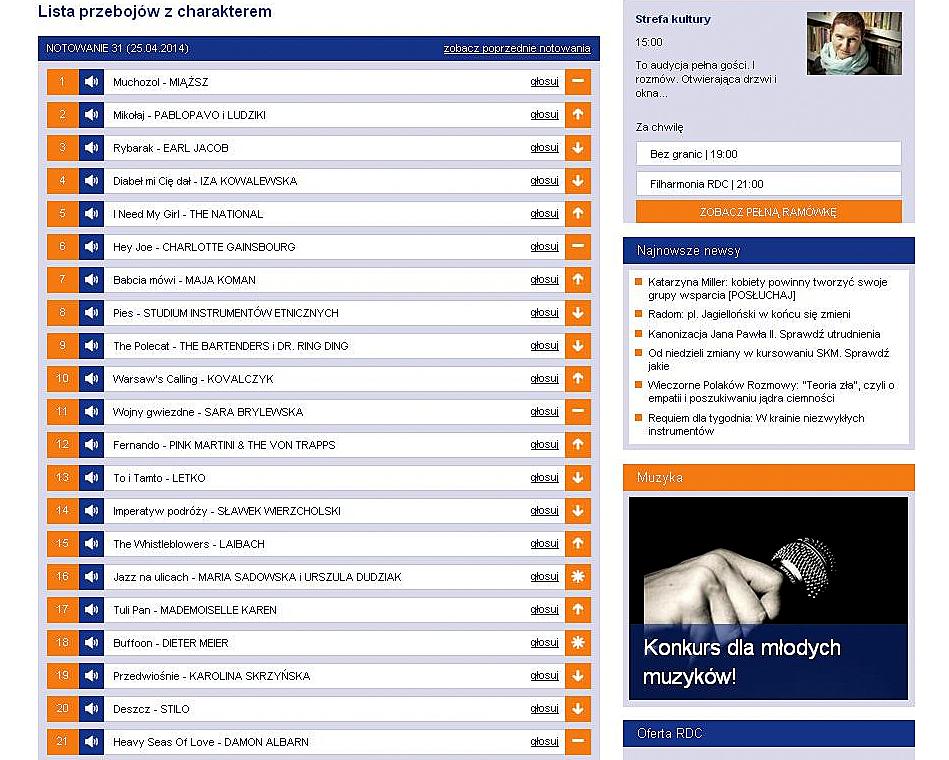 .
And you know what? The joy was almost the same as on March 14th, when we've hit unbelievable second position: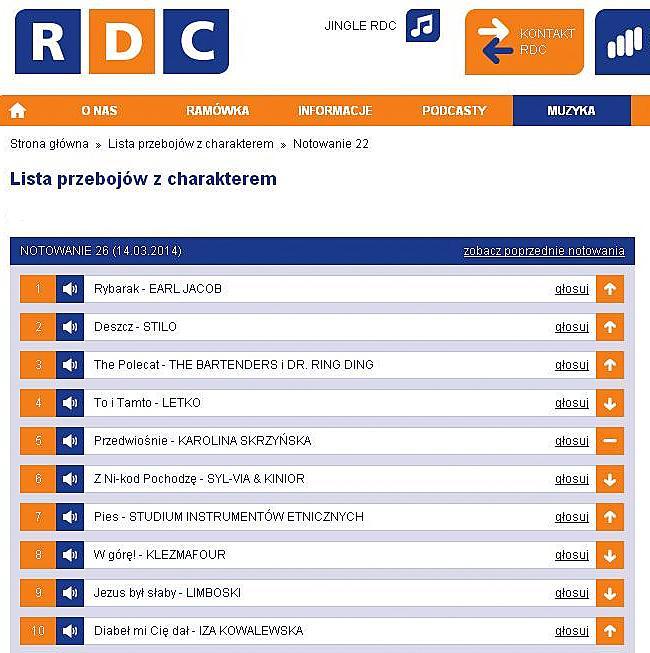 Thank You all for this great adventure! And of course… you still can vote on your favourites pieces on RDC rank. Just clickin' HERE.

.