THE JUBILEE CELEBRATED WITH US – AND YOU!
(28.12.2013)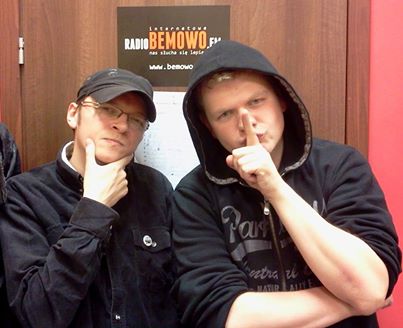 Shhhhhhhhhhhhhhhhh…. – that's probably what Andrzej Krupa says above, after the #100 radio Bemowo.FM hitparade issue – the rank that he has been leading with Maciej Majewski (left) for a quite long time. We've made our "shhhhh…" too – just didn't want to interrupt your Christmas preparations, but now we can clearly announce that our "Deszcz"/"The Rain" were included in the #100 hitparade!
Look at the jubilee ranking. We did it together with you!: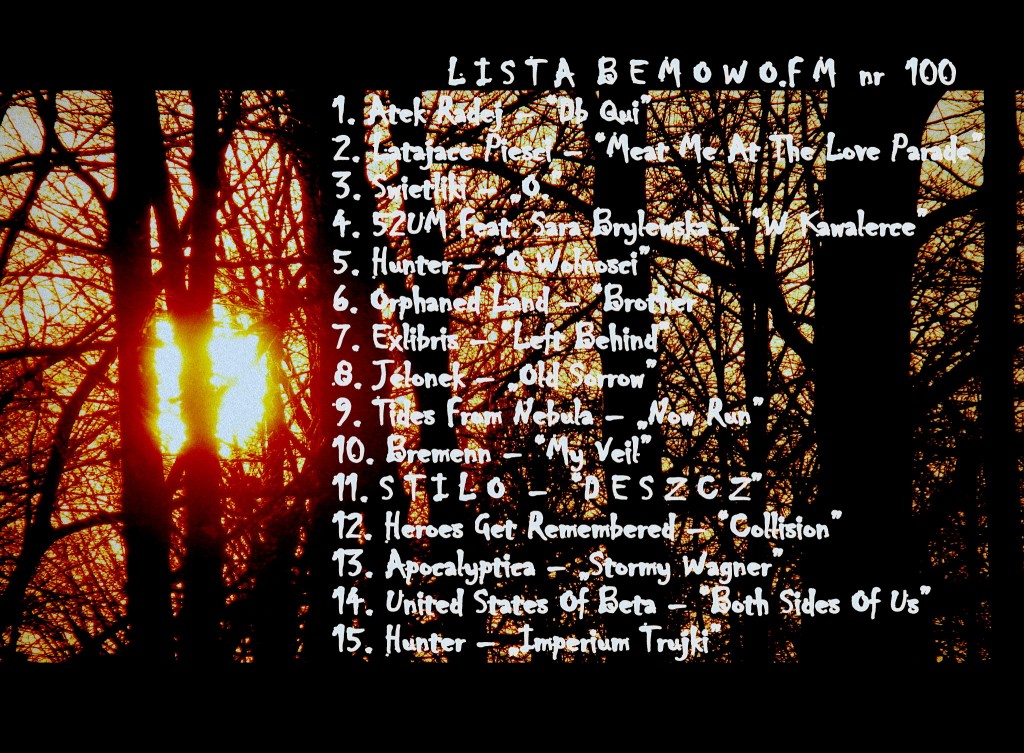 Of course you can still vote on your favourite songs via lista@bemowo.fm (remember about writing down the name of the artist and the title of the piece!). And to ease tracking the road of "Deszcz"/"The Rain" we are starting the special HITPARADES! section, where you can find the consecutives ranks with our composition. It's up to you if it's gonna be some news there…
🙂
By the way – we wanna say "thanks!" to Andrzej Krupa. It was completely his idea – to take "Deszcz" out of the "Venus de Stilo" record and throw it into the four propositions to the list. We didn't even know about it anything! So you can imagine our shock on Sunday 15th of September, seeing this song between propositions… Do you remember it completely failed the first week?! But, for luck, on this hitparade you can vote for everything what was ever on the list or existed as a proposition. Mobilization of fans – You, in fact! – has brought the good results. 29th of September the piece has hit the rank, on position #9.
.