"DESZCZ"/"THE RAIN STILL #6!
(19.10.2013)
Our song from new record still #6 on Bemowo.FM! Even FB-profile informing about life in Stilo' region (Baltic' commune of Choczewo), says about voting on "Deszcz"/"The Rain".
You can see a logo of this profile below and if you click here, you will jump to its place on some portal. And if you send ONE proper e-mail to lista@bemowo.fm… you know what…
🙂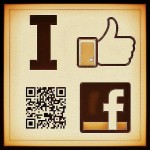 .